"How much is my home worth now? $400 per square foot?"
I'm often asked that question then it will usually be responded with a puzzled look that expresses "don't go there…" and then I usually bite my lip.
While "price per square foot" is still one of the indicators that are tracked by the local Multiple Listing Service (MLS) and affiliate reports, it's a horrible tool to use if trying to determine market value or list price. Zillow's "Zestimate" relies heavily on this number along with a number of other factors to calculate a ballpark value. Those values from Zillow are often at the center of much controversy to both Real Estate professionals and homeowners.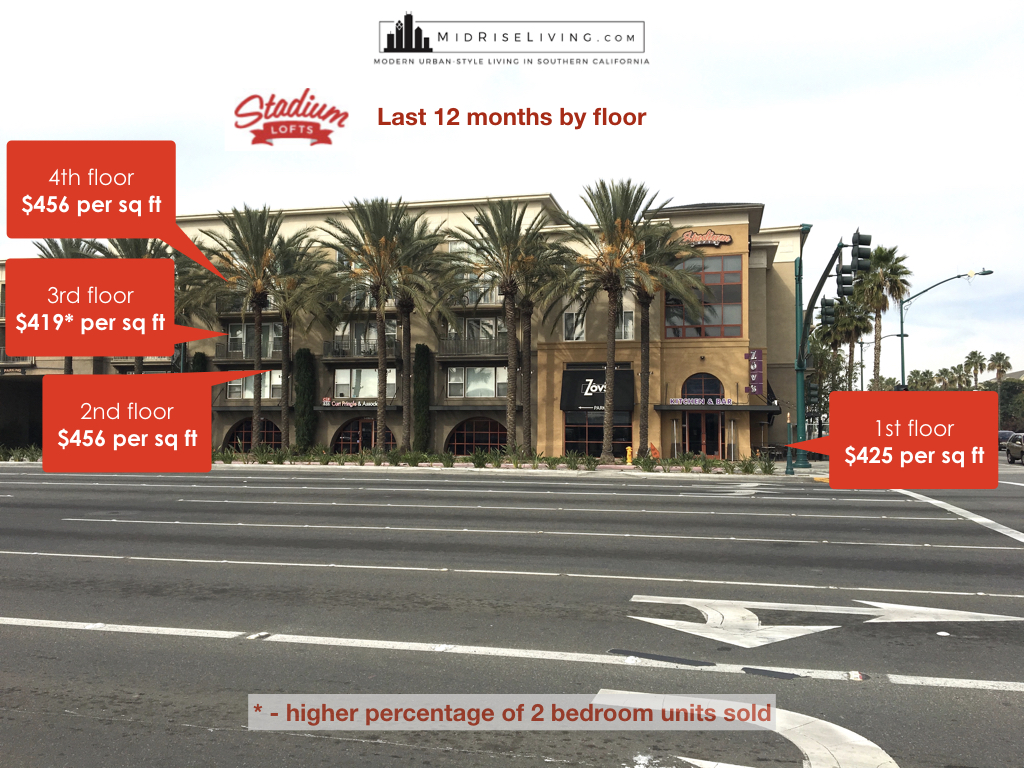 As shown in a recent report that I generated for The Stadium Lofts in Anaheim, you can see that while usually there's a significant difference with a lower floor vs. a high floor unit, this graphic shows almost the contrary. We'll discuss why this happened.
Here's 3 reasons why it's not a good estimator of value:
It doesn't take into account location – obviously, the calculation doesn't know if the home has an ocean view or backs a noisy freeway. On a high or mid-rise condo, the higher floor can be the difference between a homeowner staring at a parking garage every day vs. seeing the majestic city lights with the sparkling ocean on the horizon.
Price per square foot doesn't take into account condition and upgrades – a home with green walls and an outdated kitchen will be worth less than a home with neutral colors and quartz countertops.
Larger home designs vs. smaller home designs – in the example shown in the graphic above, your first glance might hint that 2nd floor units are more desirable than 3rd floor units. This isn't the case. In the last 12 months, a higher percentage of 1 bedroom units sold on the 2nd floor. Smaller designs tend to sell more per square foot.
Real Estate appraisers and agents use the "comparison method" that takes into account many other factors. In short, you have a "subject property" being evaluated and you adjust "comparables", or similar homes with only a few differences. Those adjustments are made by evaluating recent sales.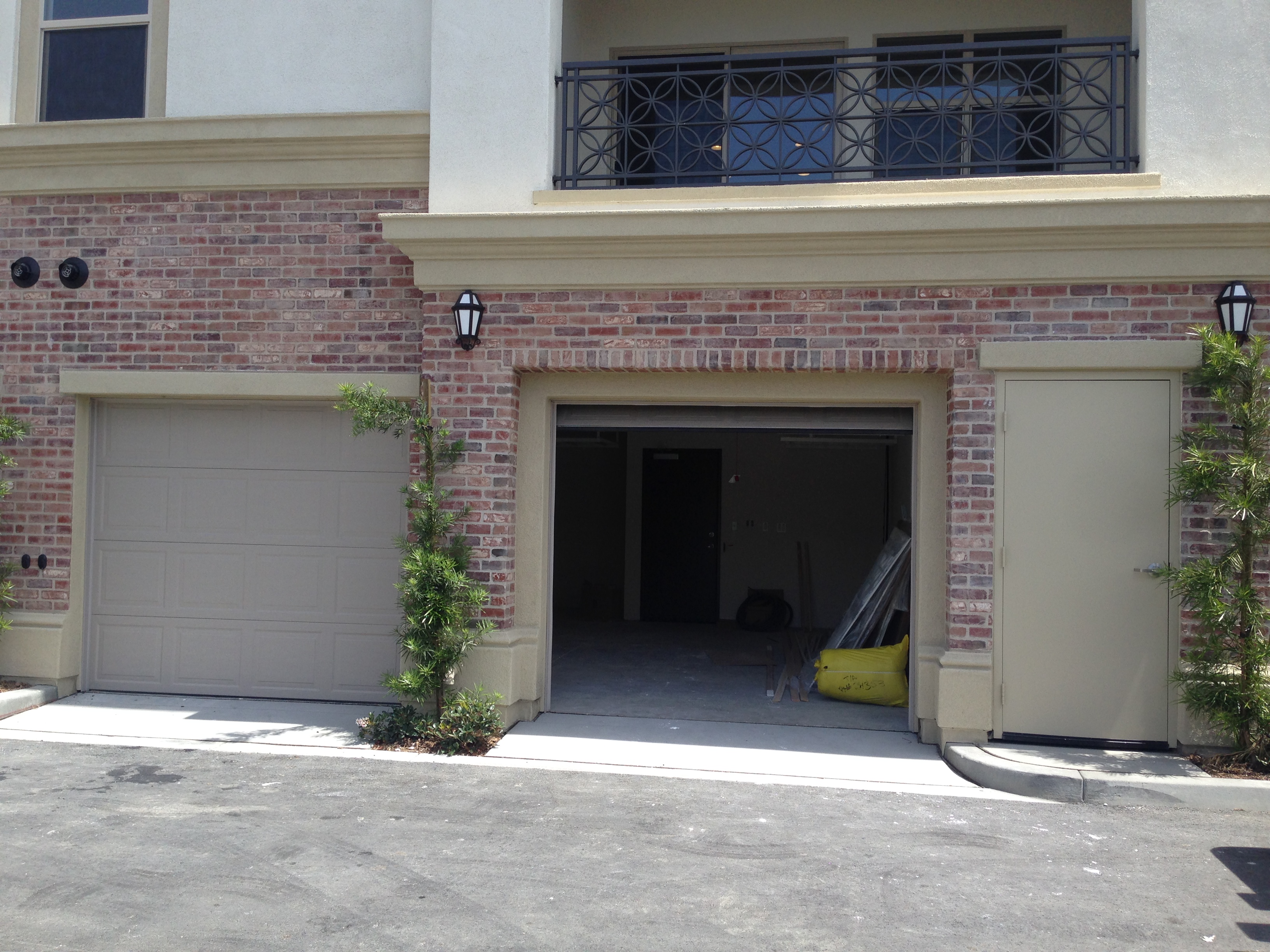 You can obtain our exclusive market report for your property here.