The original plans of "A-Town" in the Platinum Triangle had locals very excited as plans were unveiled for a "gas lamp-like" vibrant area just west of Angel Stadium. The first condominiums for sale Stadium Lofts were built in 2005 and even had a display in their main lobby showcasing the concept drawings of the dirt field across Katella Ave.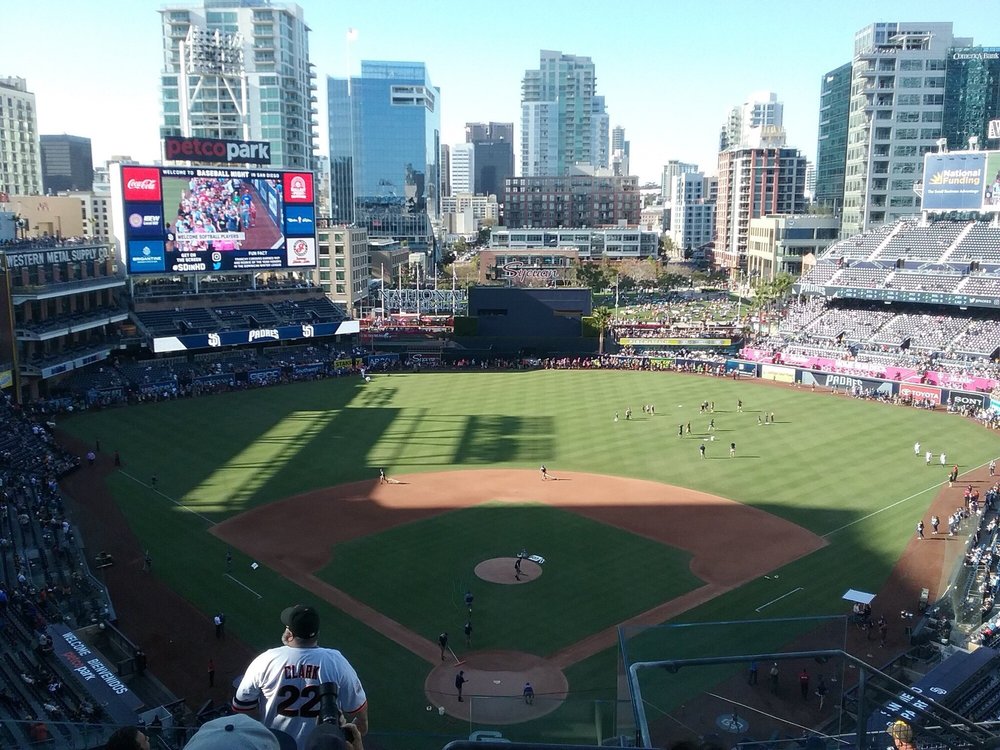 Then the Real Estate crash of 2007 happened and nothing but apartments were built. A building called "Vivere" was completed just west of Stadium Lofts and went as far as having models displayed in order to sell their luxury condos. Vivere ended up converting to rental apartments.
The dirt on the south west corner of Katella and State College sat empty while the foreclosure crisis plummeted Real Estate values. Then, after 5 consecutive years of market appreciation, plans were scaled back significantly when City Council adopted Ordinance No. 6345 in 2015.
From Orange County Register's 2013 article:
"Cutting this project way back in size makes a lot of sense because it was oversized to start with," said Walter Hahn, an independent economist from Irvine who analyzes real estate values. "It has the potential to be successful, given its location," Hahn said.
Additionally, Kelly said Lennar ditched plans to attract large-scale retailers that would draw visitors from across the region, focusing instead on meeting the needs of A-Town's residents with a grocery store, pharmacy and moderately priced restaurants."
Today, it appears another change will be take place continuing the trend in the area of "more rentals, less condos for sale" as investors remain skeptical at Real Estate values in the short term. Details are a bit sketchy at the moment while under review by City Planning. With the recent failure of nearby Anaheim Gardenwalk, I see Lennar likely headed in the opposite direction of just a low key shopping center to service local residents.
What Could Have Been…
Just like the original Westcot Concept for Disneyland's second theme park, I'm fascinated at what might have been if things went as planned with having a "Gaslamp District of Orange County". I was really looking forward to a lively area where just about everything was within walking distance of nearby condo residents: public transportation, a pro hockey team, a pro baseball team, bars, lounges, shopping, and restaurants — just like a real downtown. The "cool" factor, energy and convenience are usually what makes the inconvenience of high density living worthwhile.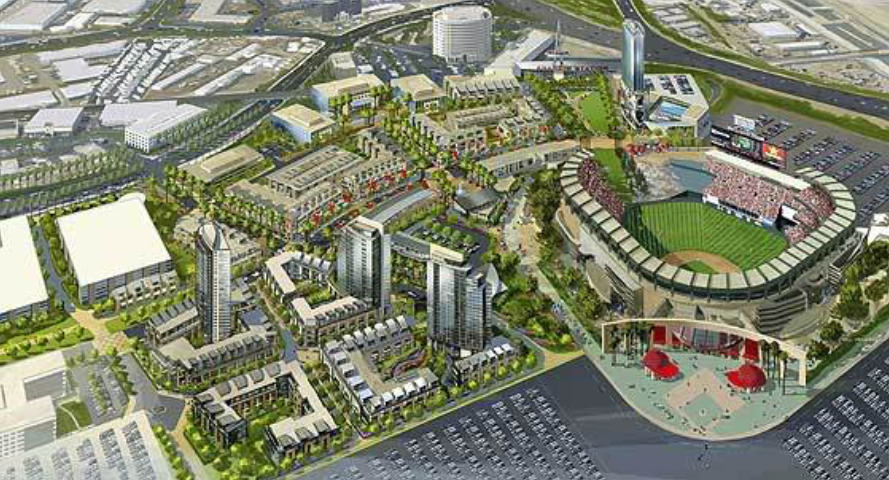 The original plans called for 35-story towers that would dominate the Anaheim skyline. Residents and office tenants would have a view of nearby Angel Stadium and the countless retail establishments down below.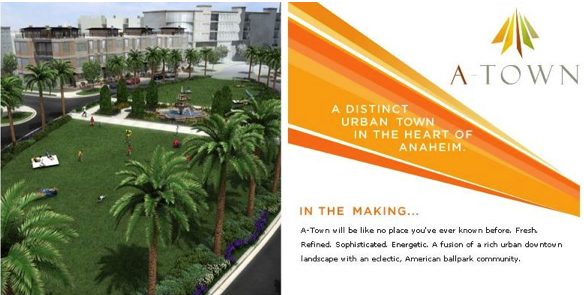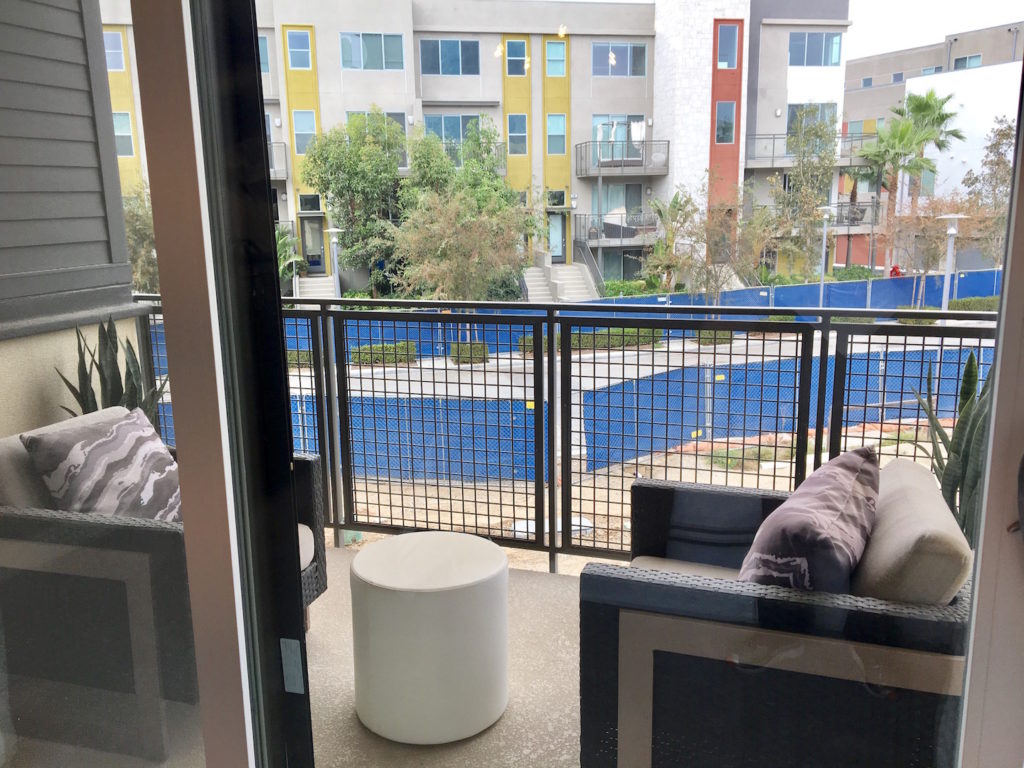 "Large scale retailers" would've meant a retail district that would've rivaled LA Live next to Staple's Center. The creators of A-Town had the idea of leveraging the 35,000 fans that attended Angel games and other big events by extending their visits before and after games, perhaps even make an overnight stay as part of their experience.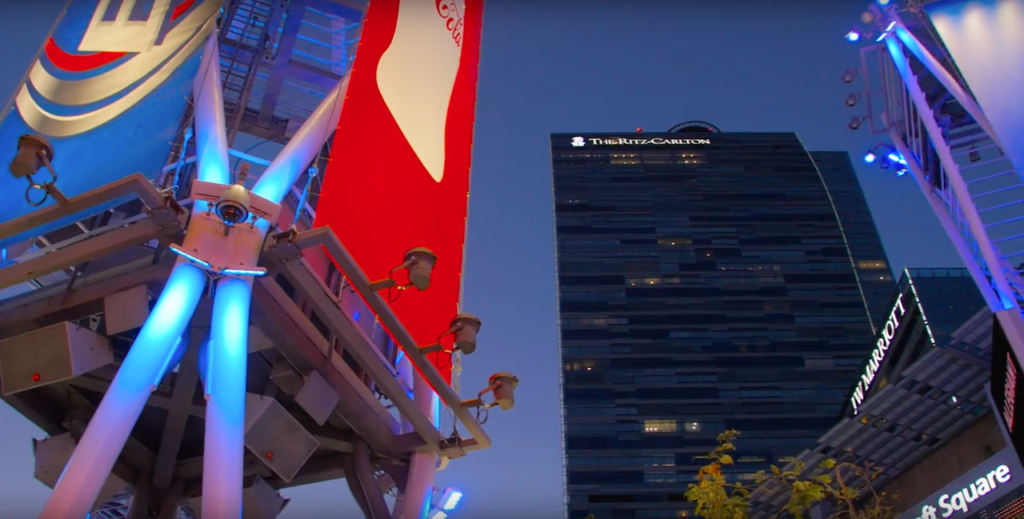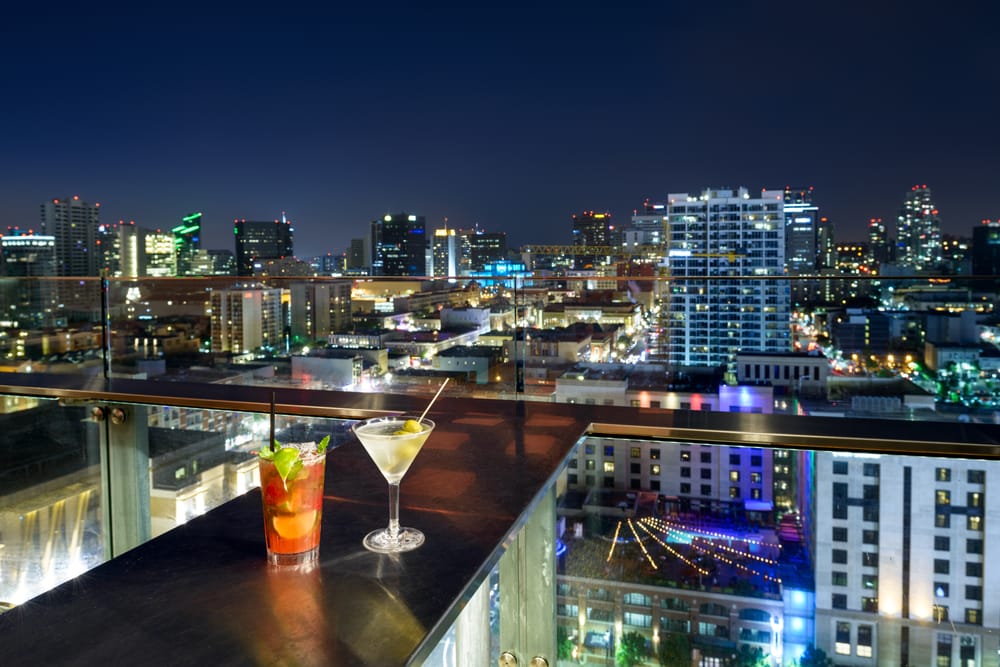 Just how tall is 35 stories?
For Downtown LA, that's nowhere close to the US Bank Tower. But for the Anaheim/Orange area, this will give you a comparison of where it would stand relative the tallest buildings according to Emporis.com:
A-Town tallest proposed residential tower: 35 stories
City Tower (near Outlets of Orange): 21 stories
Doubletree Hotel (near Outlets of Orange): 20 stories
Palms Tower, Anaheim Marriott – 18 stories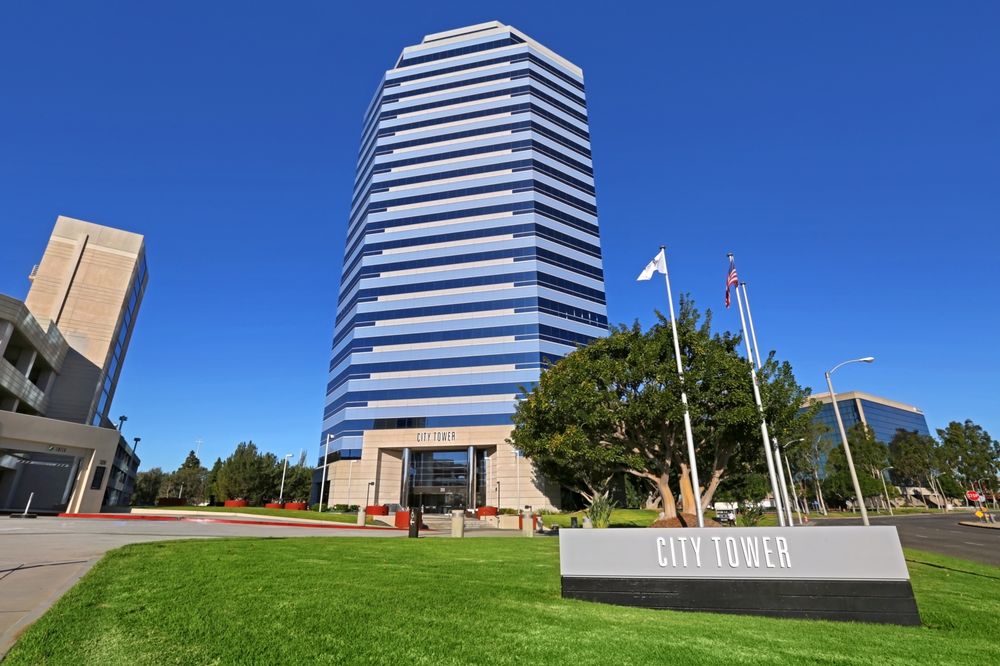 What to expect with A-Town 2.0
With the housing market headed into an inevitable slump and the recent brakes put on Disney's newest hotel, expect the project to get even further away from the original plans. possibly 3-5 years from now, I expect a project more on the scale of Brea's La Floresta development where a Whole Foods and a few retail spots were opened next to a mix of high / med density apartments and residential homes.