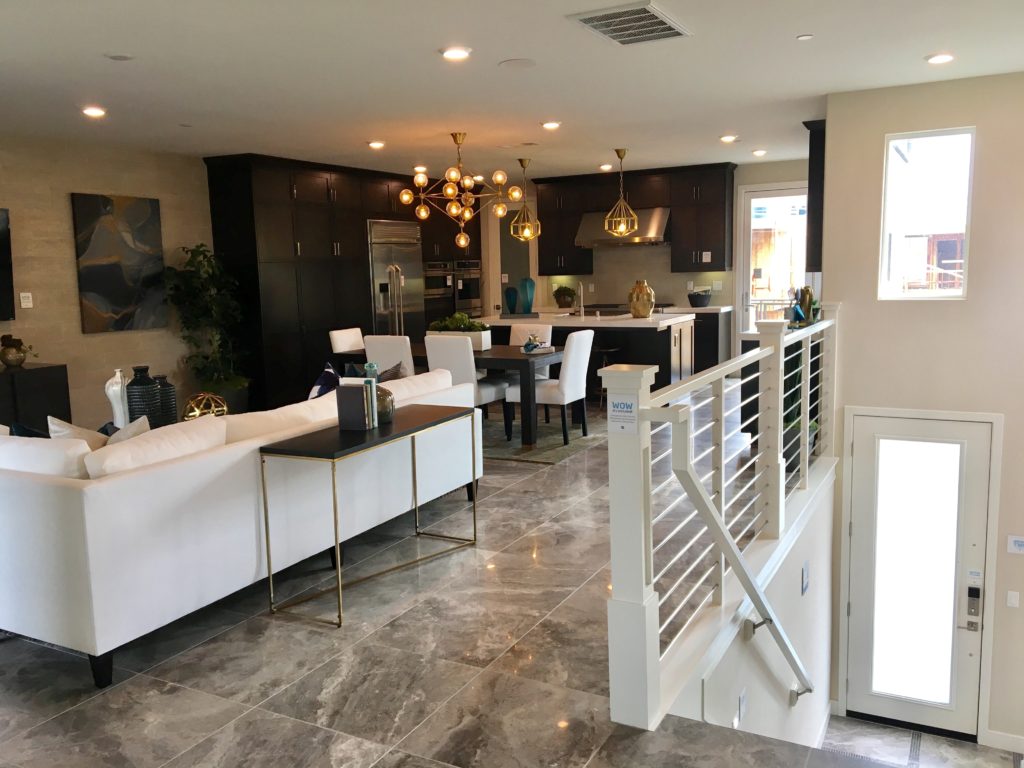 While it's common knowledge that in the short run it requires far less cash to rent a home or apartment, just about everyone will agree that homeownership has countless advantages over renting:
Tax deductions – this is REAL MONEY as you'll be keeping more of your paycheck. If your monthly payment has $2,000 in interest a month, that's roughly $24,000 in deductions for the whole year. If you're being taxed 20%, that's roughly $4,800 more money you'll have in your pocket. Even more deductions if your payment is higher.
Appreciating asset – if you bought a home in 2009 in Orange County, the value has increased significantly.
Fixed payments – while your mortgage payment will be higher than rent in the beginning, the rent eventually will surpass the mortgage payment in a few years due to inflation.
Most know these advantages and will postpone buying for (2) common reasons:
"I'm saving for a downpayment." 
"My credit isn't good right now."
While many are taking steps to improve on both, there are shortcuts that might make your ready TODAY after examining your situation.
GSFA Platinum 5% gift – this program helps alleviate the amount of cash needed for firefighters, emergency personnel, teachers, correctional officers, and firefighters.
MCC – Mortgage Certificate Program – this is a first time homebuyer tax credit that can result in thousands less in taxes paid compared to using the mortgage interest deduction. This can soften the burden that many first-time homebuyers face during their first years of home ownership when repairs are needed and most of their reserves were spent to buy the home.
FHA or VA financing – FHA requires only 3.5% downpayment for buyers who don't currently have an FHA loan. aVA can be literally zero down for veterans. Your credit can be as low as 620 in many cases.
Furthermore, there are many options for raising the cash needed for downpayment and closing costs. With today's cost of living, it's very common for someone to have only a few hundred to a few thousand sitting in their bank account, especially in metropolitan areas like Southern California. This is the definition of "living paycheck-to-paycheck" as it will seem like an endless cycle.
Let's be honest: very few couples and young professionals have 20% for downpayment. Here's some of the creative ways I've seen friends and clients become homeowners:
Gift from parents / family – especially with an FHA loan, most loans will allow up to 100% of the cash needed to come from a "gift" source. (Something that isn't in your bank account today or 2 months ago.) It's up to both parties if it's paid back.
Withdrawal from 401(k) / retirement funds – most institutions will allow you to receive a distribution with minimal penalty if paid back within a certain timeframe. Be warned: If you don't put the funds back, the tax on those funds are HUGE. Something in the neighborhood of 50%. Regardless, many have gone this route to obtain their precious placeholder in homeownership.
Selling of Assets – especially for many single guys, if you own a luxury car you just paid off from a 5 year loan, many are sitting on over $20,000 for resale value. The same goes for boats, ATVs, and other "toys" many renters would accumulate. Sometimes, going down in price on your precious luxury car won't be that much of a step down. Or you can wait until you close escrow on your home purchase and then finance another car.