If you're renting right now and can't seem to save enough money for a good downpayment, GSFA Platinum might be able to get you in a home NOW — as opposed to seemingness endless waiting so you can save enough money.
Most predict interest rates will rise in the near future, so that means that every dollar saved might actually cost you more money in buying power.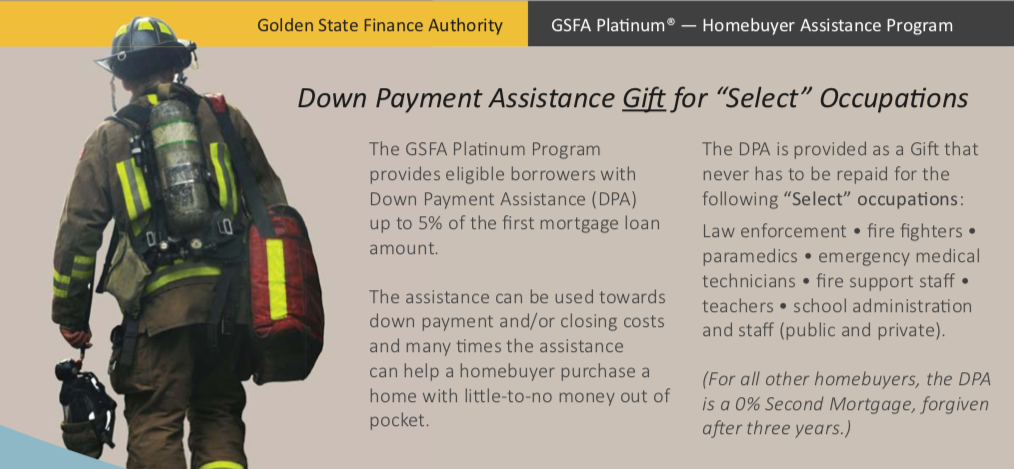 If you or anyone you know are in these select occupations, they may be eligible for this program:
Peace officers, sheriff, border patrol agents, correctional officers, and others serving in law enforcement capacity
Firefighters, Calfire, paramedic and emergency medical technicians, including administrative staff that supports firefighters
Current members of the California State Teachers Retirement System or University of California Retirement Plan, employees of a California accredited private, charter, or public school district or California State University, junior or private college, including school administration or staff.
Contact Edwin today for more information.