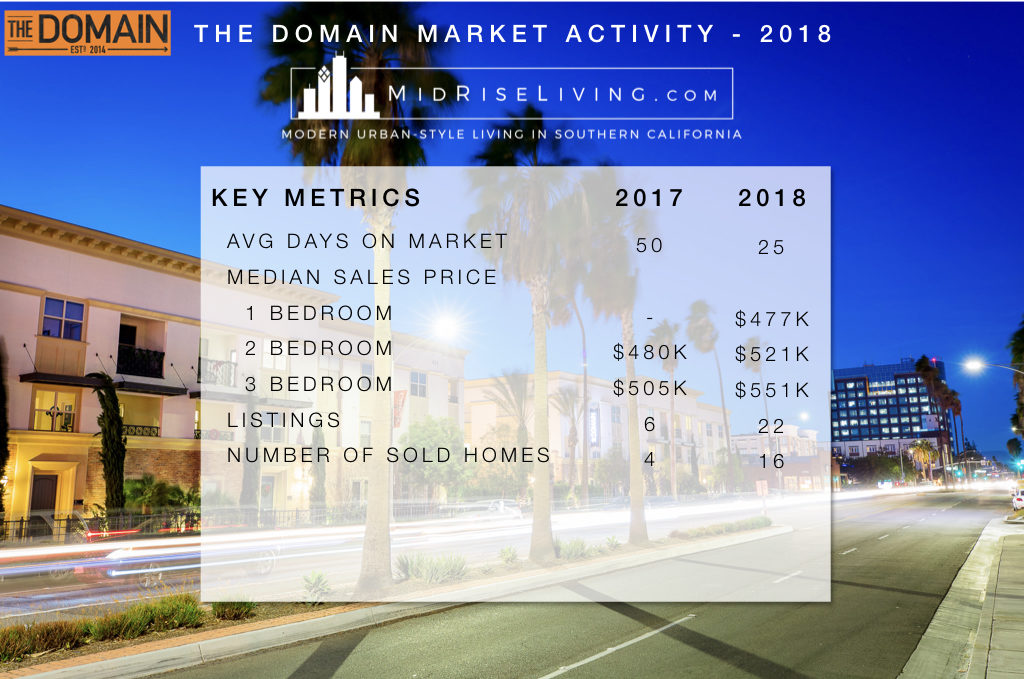 Activity in the Domain of Anaheim picked up significantly in 2018 compared to 2017 when there were only 4 homes sold. Both 2 and 3 bedroom floorplans increased in value as the Orange County market in general saw increases in median home price for homes under 3,000 square feet.
For 2019, the appeal of the surrounding area of The Domain with the Packing House and Center Street should continue to keep demand strong for the 2014-built residences. Unless the economy and interest rates change significantly, I don't expect a big change in values for Domain residences.
Domain home owners can get a full report for their specific floorplan here.