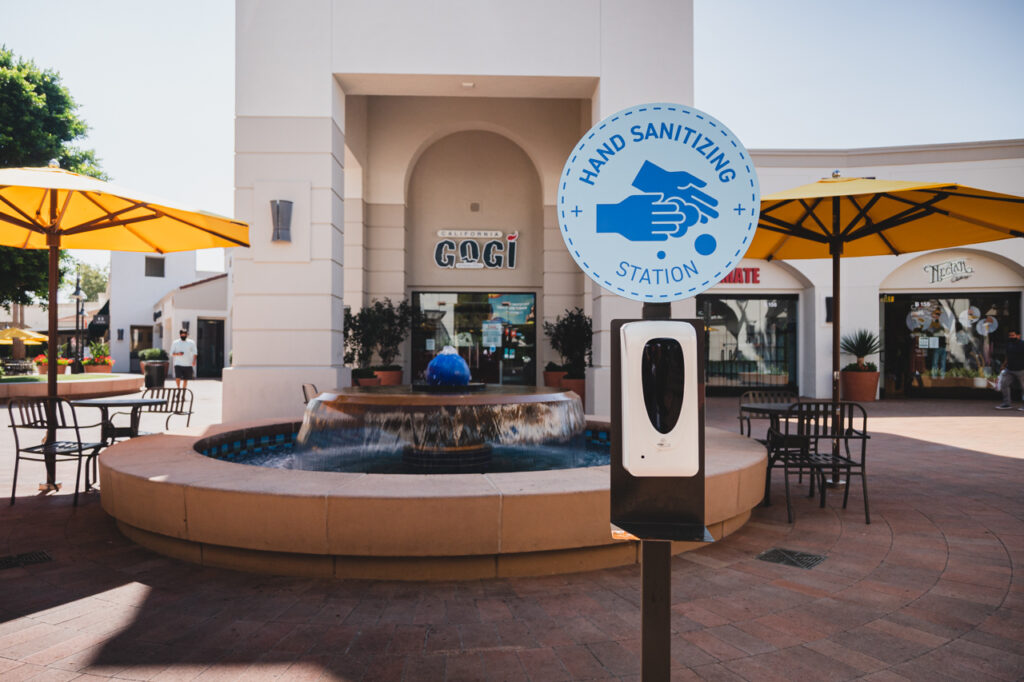 We're taking a trip back to the University Town Center, one of the first locations I covered since the beginning of the pandemic. This was one of the first places I saw that was impacted because it was so closed to where I lived. At the start, people weren't coming out and trying to avoid the public as much as possible. But as time went on and fears for the pandemic lessened, places began opening up again — and that takes us here to the University Town Center.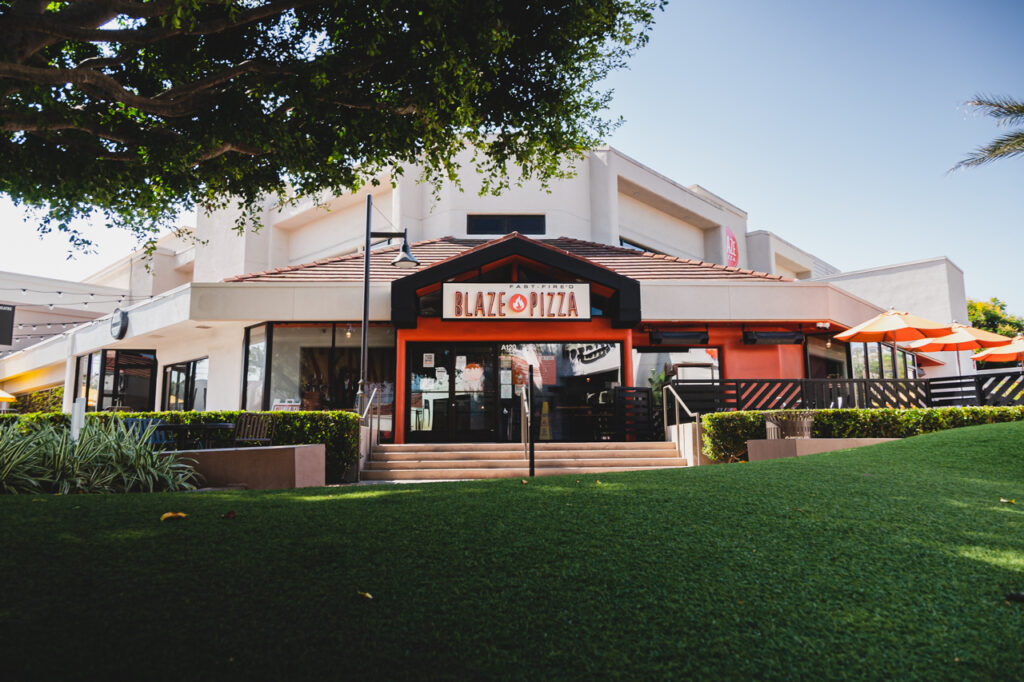 Packed with numerous places to eat, it's the perfect haven for students to get away from the college campus and families to enjoy time together. Some of the restaurants here include Chick-fil-A, Blaze Pizza, Chipotle, Gogi Grill, and more! There's a good variety so there's no way you'll ever get bored of the food here.
The photos included in this article were taken at noon, during a heat wave hitting Southern California. That explains why there's little-to-no people in the photos, but rest assured once temperatures drop this place comes back to life. Because of the quarantine, there are obvious changes that were made to ensure safety. Seen in the photo below, an outdoor cycling area has been put together, replacing the tables and chairs that are normally there for people to eat and hang out. Some stores are still closed due to safety reasons, but a majority here are back open!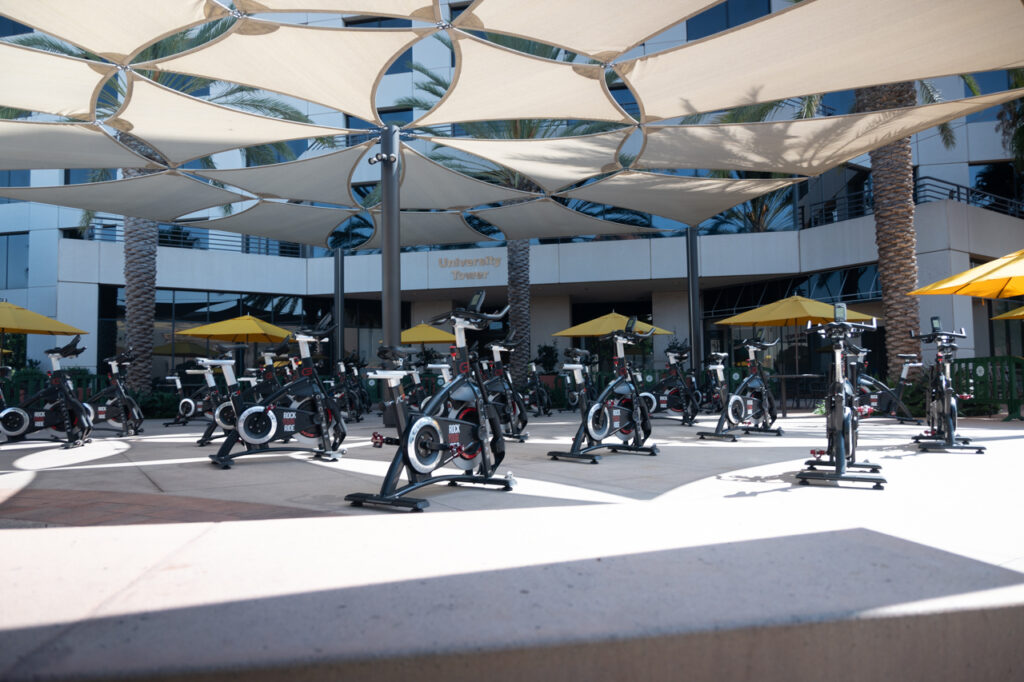 If you're in the area and looking for a place to eat with a great atmosphere, definitely check out the University Town Center!
Modern Residences for sale in Irvine: Avenue One, Central Park West, The Plaza, Marquee, and Watermarke