Today, it seems Gardenwalk is only mentioned by local friends when they want to use their parking structure. When the place first opened more than 10 years ago, most didn't even know there was an entire mall behind Cheesecake Factory and McCormick and Schmidt's on Katella.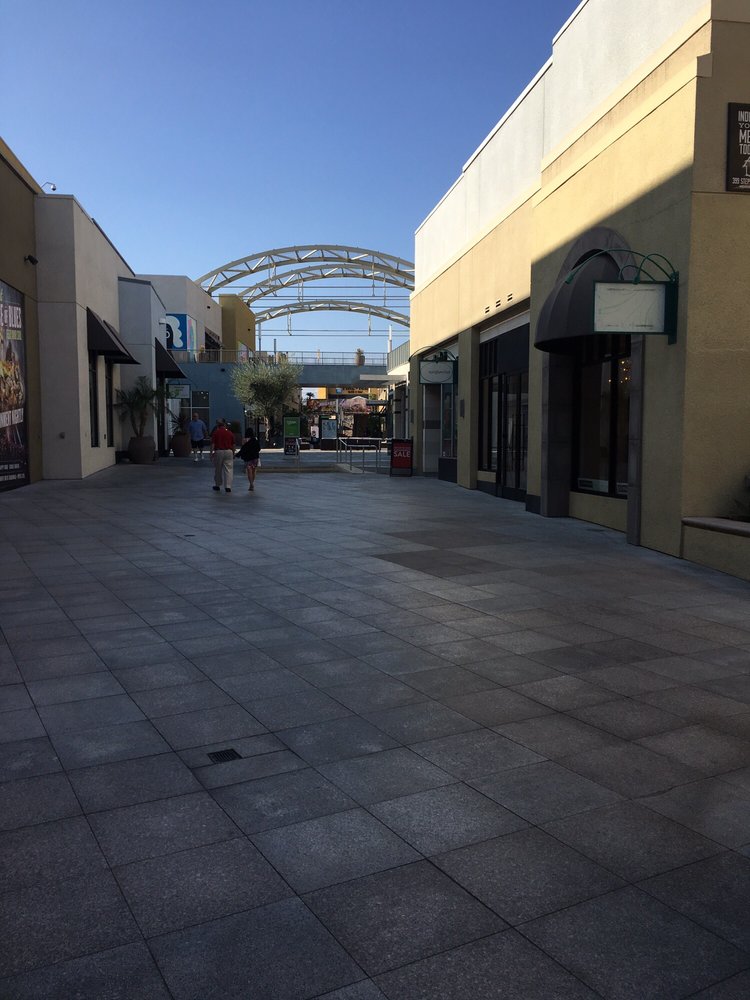 As a Real Estate guy, the first thing that stood out to me after the mall was more than 2 years old were the vacant dirt lots immediately on the outside. I became even more curious when taking a walk on the 2nd level and saw that an elevated path lead to a dead end wall.
There had to be something bigger that was planned, right?
Just like the debacle of Anaheim's "A-Town" near Anaheim Stadium, the Real Estate crash of 2007/08 made developers delay or cancel many lavish projects. Prior to that, the City of Anaheim was undergoing a huge transformation with the Disneyland Resort District (which includes Gardenwalk), A-Town, and revamping the Downtown area. The initial concept was so big, Disney saw it as a threat to their newly built Downtown Disney. 
From what I understand, these are the original highlights for Gardenwalk from Anaheim.net:
590,265 gross square feet of specialty retail/dining/entertainment uses, including movie theaters
1,628 hotel rooms/suites (including up to 500 vacation ownership units)
278,817 gross square feet of hotel accessory uses
4,800 parking spaces
7,700 gross square foot bus terminal/transportation center for airport transport and to/from sightseeing venues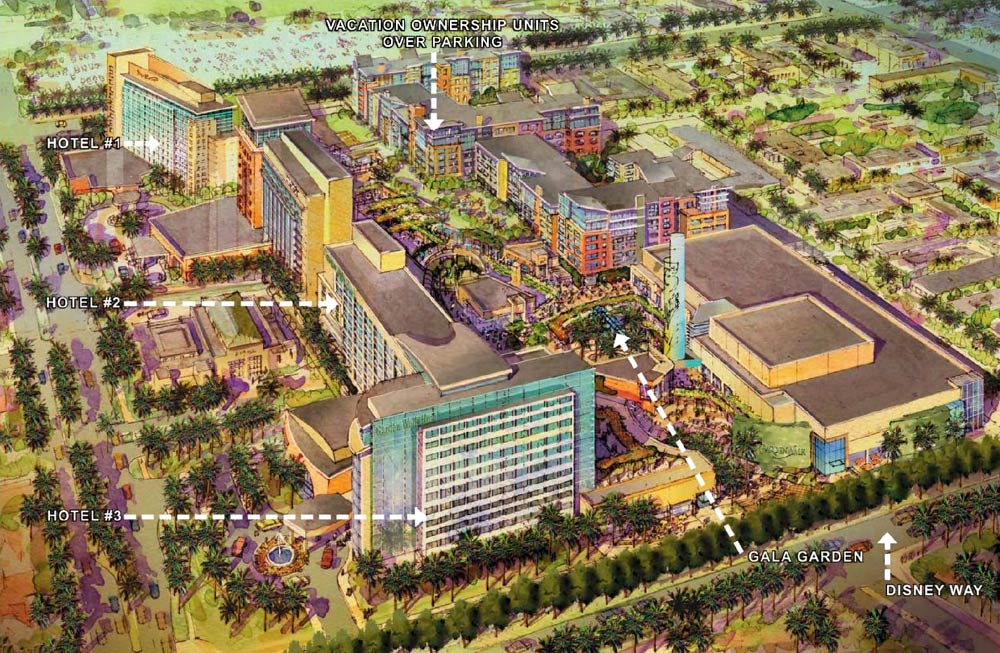 Today's Gardenwalk has empty lots of dirt where the hotels were supposed to be built and just a normal parking garage. Please excuse the poor image as I had to use my iPhone to get a 3D rendered view.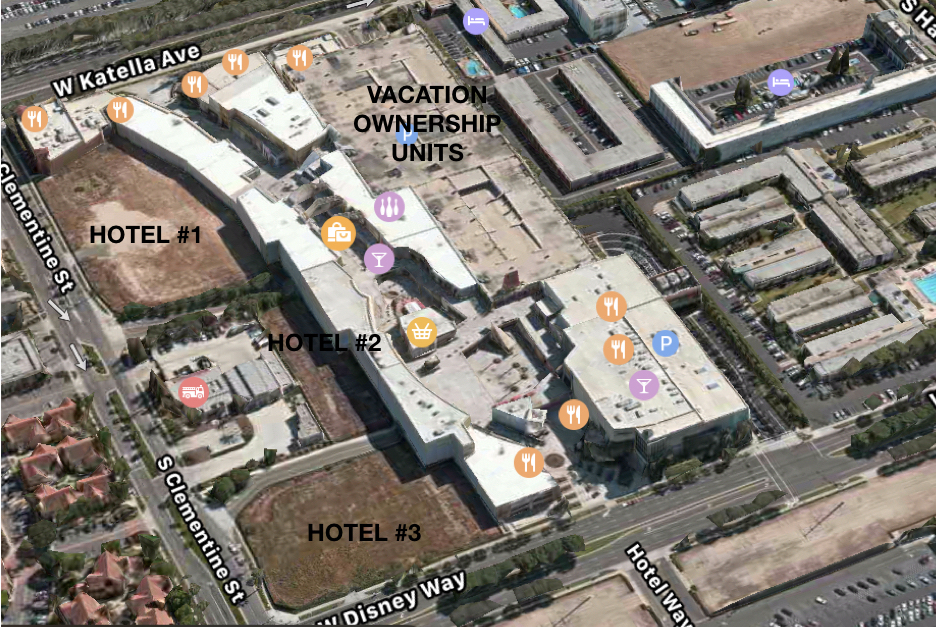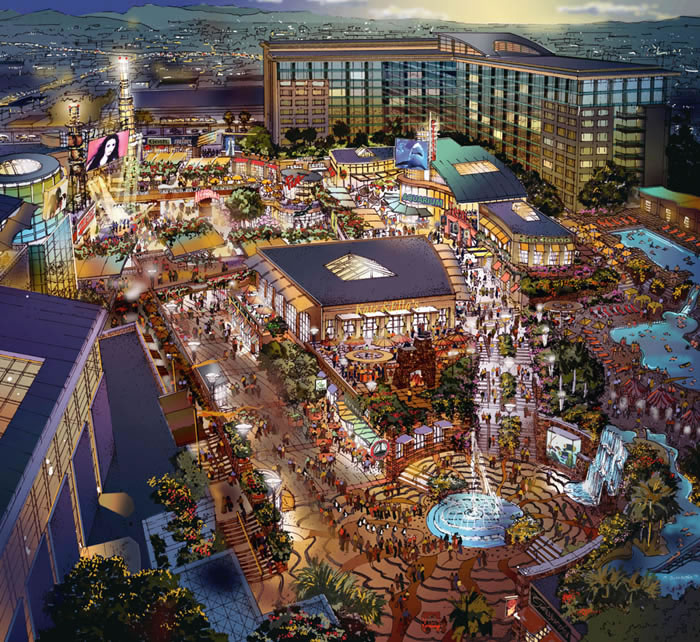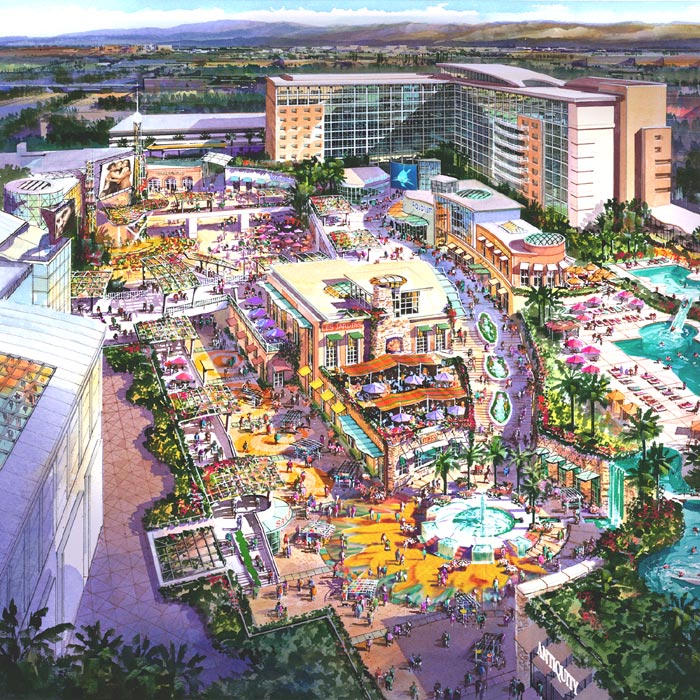 What went wrong?
When the Real Estate market tanked, the developer David A. Siegel for the condos that were supposed to be built on top of the parking structure abandoned the project and tried to auction the rights. I don't know what happened to the hotel projects.
For the mall, my guess is that the mall portion was never meant to be on it's own without 1,628 hotel rooms and vacation rentals. At 50% occupancy, that's an additional 800 or so walking through to use the restaurants and lounges. That's 24,000 people per month. Without that source of foot traffic, you're left with locals and Disneyland guests.
As a local, I can think of numerous reasons why driving to Gardenwalk would be a pain with their expensive parking (I've been charged every single time on top of my validation), confusing layout, and restaurants that I can find elsewhere. Additionally, the traffic from Disneyland, Anaheim Convention Center, and nearby Angel Stadium can make the commute frustrating.
For Disneyland tourists and convention goers, while many are drawn in from the restaurants off Katella, most don't have any incentive to venture further into the ghost town of empty shops. The entrance off Disney Way is not a highly traveled street for both cars and pedestrians. For someone seeking nightlife, you're far better off going to Downtown Disney.