If you're local to the Anaheim area, you likely have experienced first-hand the new parking policy of Downtown Disney which in short, pretty much eliminates all of us locals from just taking a quick visit and grabbing a cup of coffee, snack, or cocktail.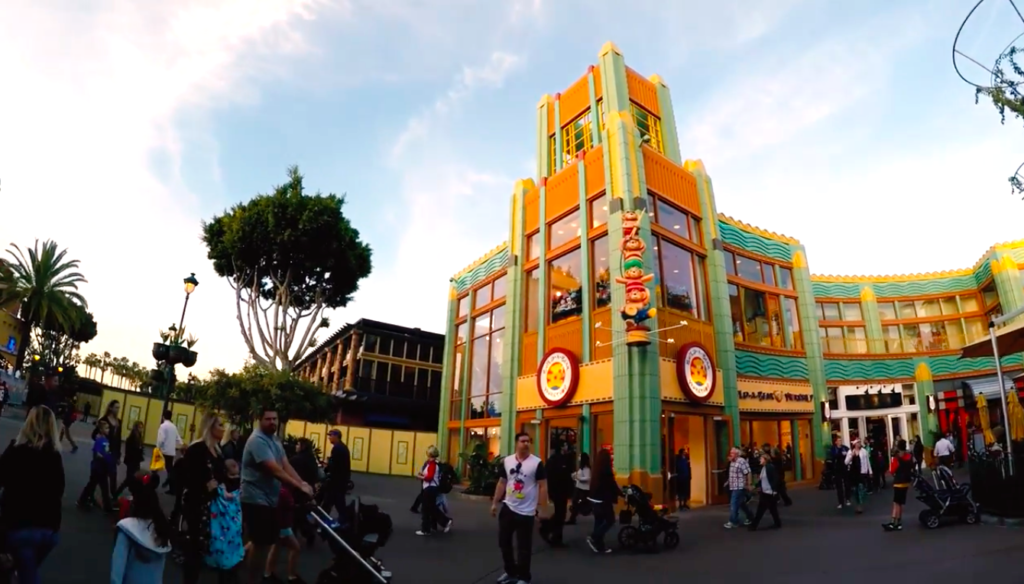 Understandably, the old parking policy which allowed all guests 2 hours of free parking (without validation) had many scenarios where Annual Passholders were better off skipping the $20 parking structure fee and using the Downtown Disney parking lot, even if they had to pay for an additional hour beyond their validation. This often resulted in an absolutely jammed parking lot and traffic on Disneyland Drive. Catching an Uber or Lyft ride in the area has become a nightmare as well: the new pickup spot for rideshare is beyond the parking booths — meaning Uber drivers (who  are usually not familiar with the area) end up being delayed in their pickups. In my case, our drivers actually cancelled us after not wanting to wait in the mess.
Closed: Build-A-Bear, D23, Ride Makerz, House of Blues (relocated to Garden Walk)
New additions or coming soon: Star Wars: Secrets of the Empire, Black Tap Craft Burgers, Splitsville, Ballast Point, and an updated Naples which likely will have an outdoor patio.
I'm personally excited about all of the above additions and think DTD would now make one heck of a bar hop starting from Trader Sams at the Disneyland Hotel and ending at The Fifth across Harbor Blvd. These are all blog subjects for another day.
For now, I'll share my thoughts on my first visit to Splitsville where my family and friends had dinner last Friday night.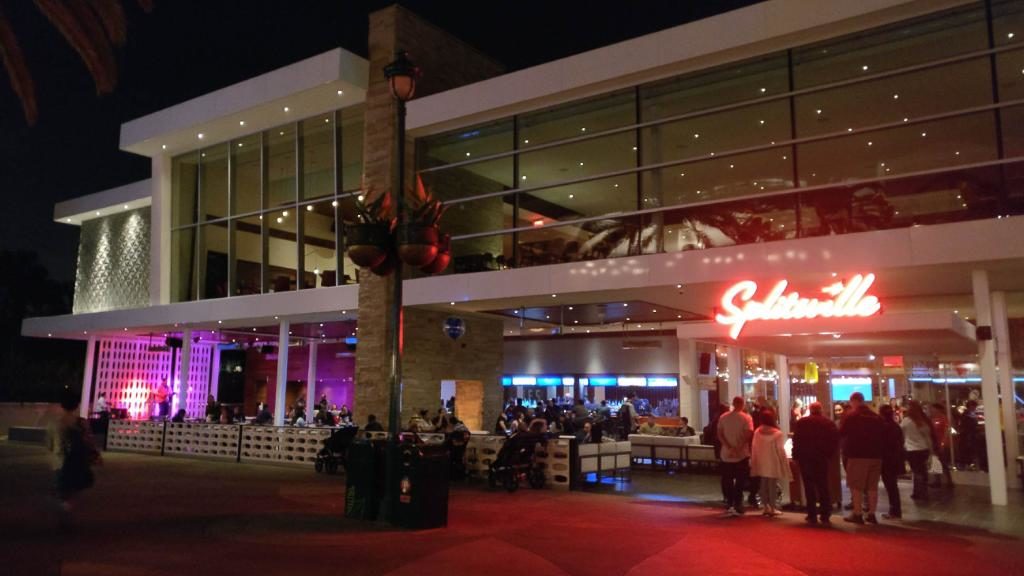 We originally saw Splitsville on a prior visit to California Adventure and was pleasantly surprised. We recognized the name from their location at Disney Springs in Orlando.
The outdoor bar is really jaw dropping and I can only think of PF Changs in Irvine Spectrum and many of the outdoor bars in the Park Las Vegas to rival the great use of outdoor space and openness of many new restaurant designs.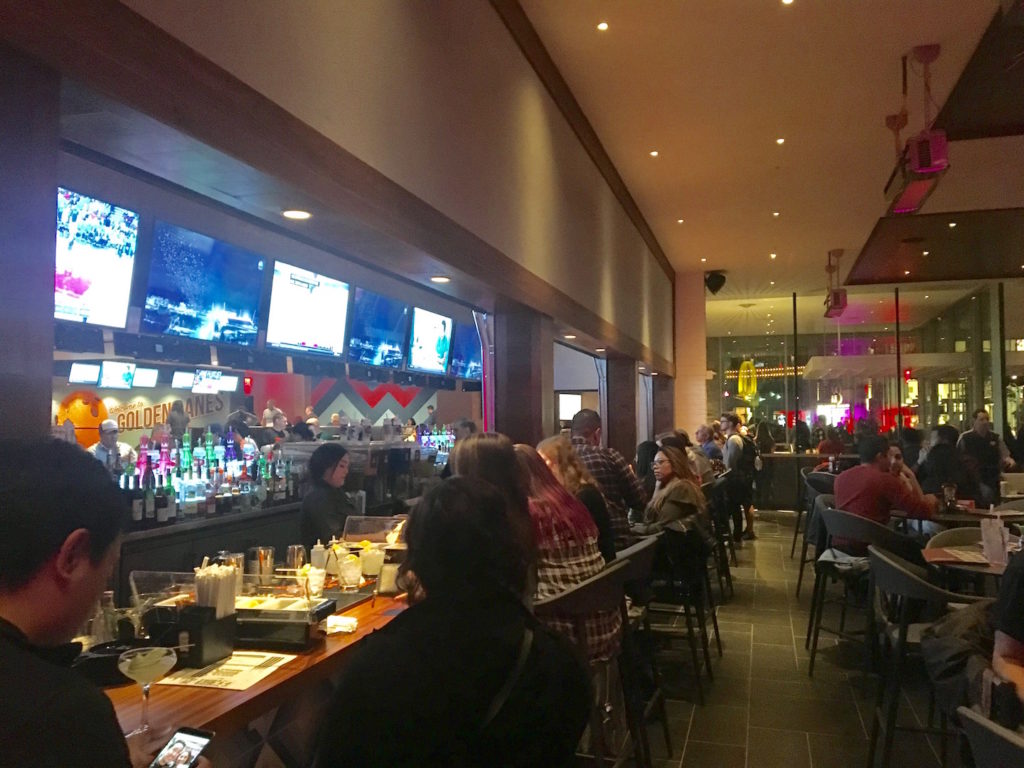 We decided to invite some friends for dinner and expected your typical touristy pricing associated with the Disneyland Resort. We waited about 30 minutes for a table and had time for some cocktails in the patio. A vodka soda with Grey Goose ran $13 and Titos was $11. Not bad. The touristy, mixed drinks will run about $15-$18.
When we got our table, I was surprised we were being ushered inside. I figured the inside was going to be just as nice as the outside.
Well….it kind of is.
What we didn't expect was that the indoor dining tables are literally in the bowling alley with no modern flare: just your typical red vinyl-covered chairs and cheap looking tables reminiscent of what you'd find behind your local bowling lanes — where you'd usually grab a hot dog or pitcher of beer.
When I browsed the menu, I expected a menu similar to a Yard House or Lazy Dog. It wasn't. It was more typical of what you'd find next door at ESPN Zone. Burgers will run $22-$25. Pizzas about the same. There are a few entrees, but I've gone to my share of places that don't specialize in fish or steak and know better. However,the pasta dishes might be worth a try.
Overall, while I was pretty disappointed with the food and indoor dining area, I would definitely visit again and go for a seat on the patio or do some bowling.
Grade: B-