Good or bad news for Stadium Lofts homeowners?
While the median home price went up slightly in 2018, I don't expect that trend to continue. If you look at the numbers a bit closer, you'll see an increase in inventory.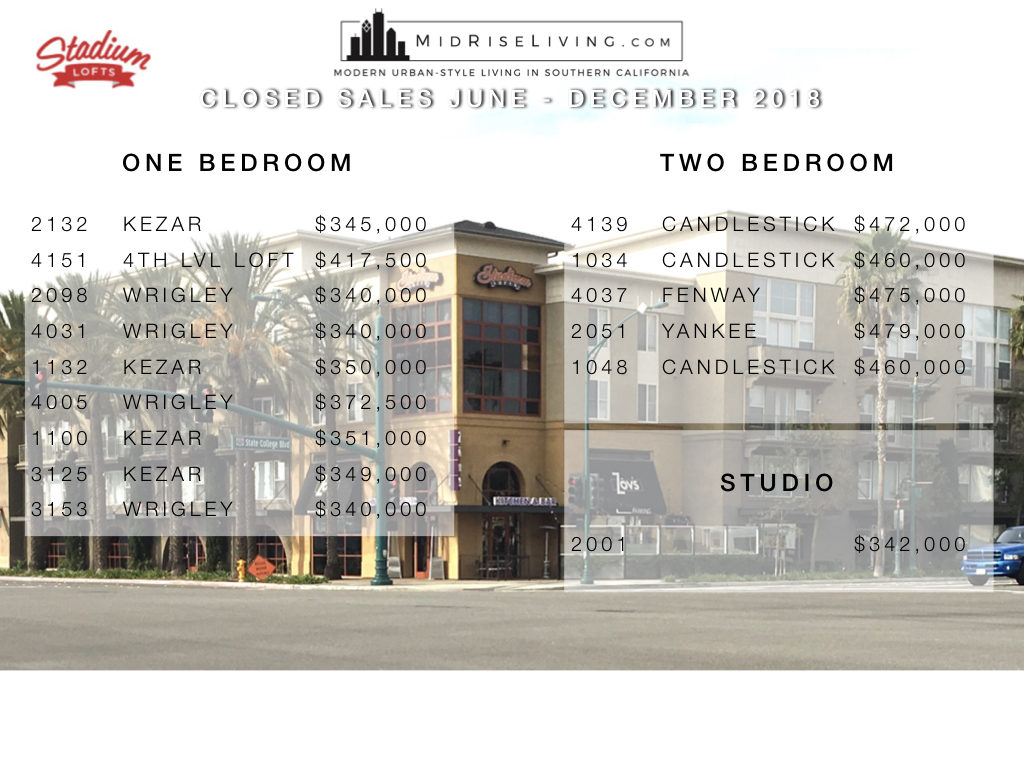 Perhaps the biggest change from 2017 to 2018 is the ratio of new listings to sold homes. In 2017 that ratio was 31-to-33. In 2018, it was 27-to-38.
You can obtain a report for your specific Stadium Lofts condo here.
For the overall market, I'm encountering more homeowners who want to keep their home as a rental while buying a larger home. If you're considering this route, keep in mind that you'll want a positive cash flowing property. Also important is too keep an eye on the increasing amount of luxury apartments in the Platinum Triangle of Anaheim: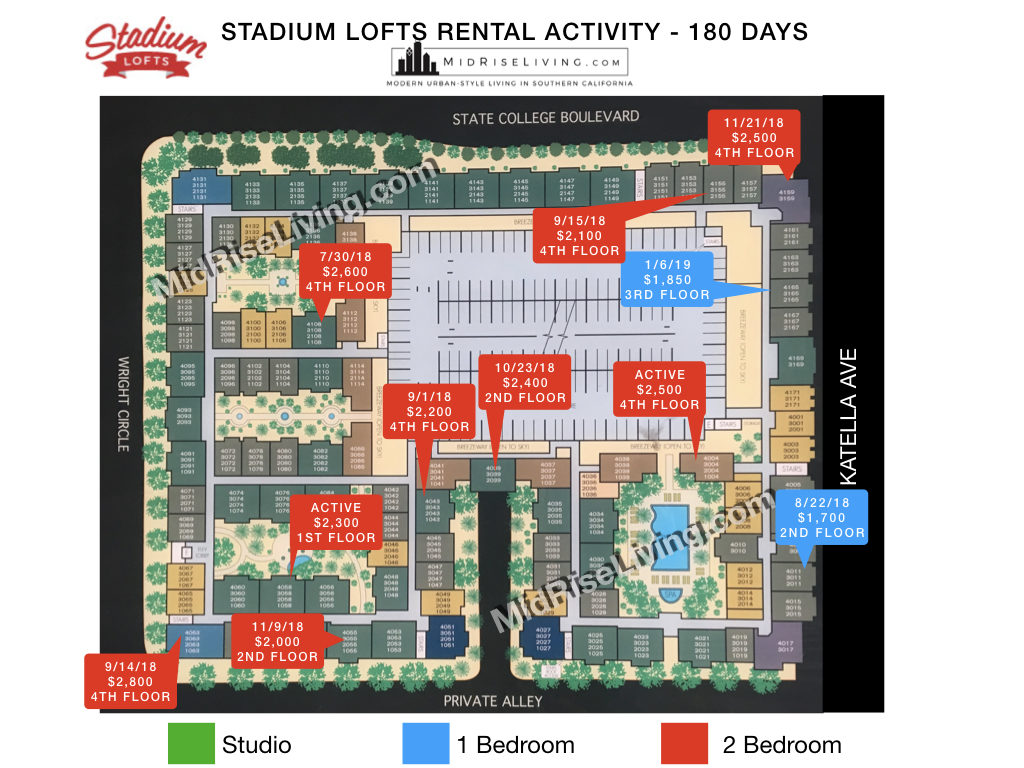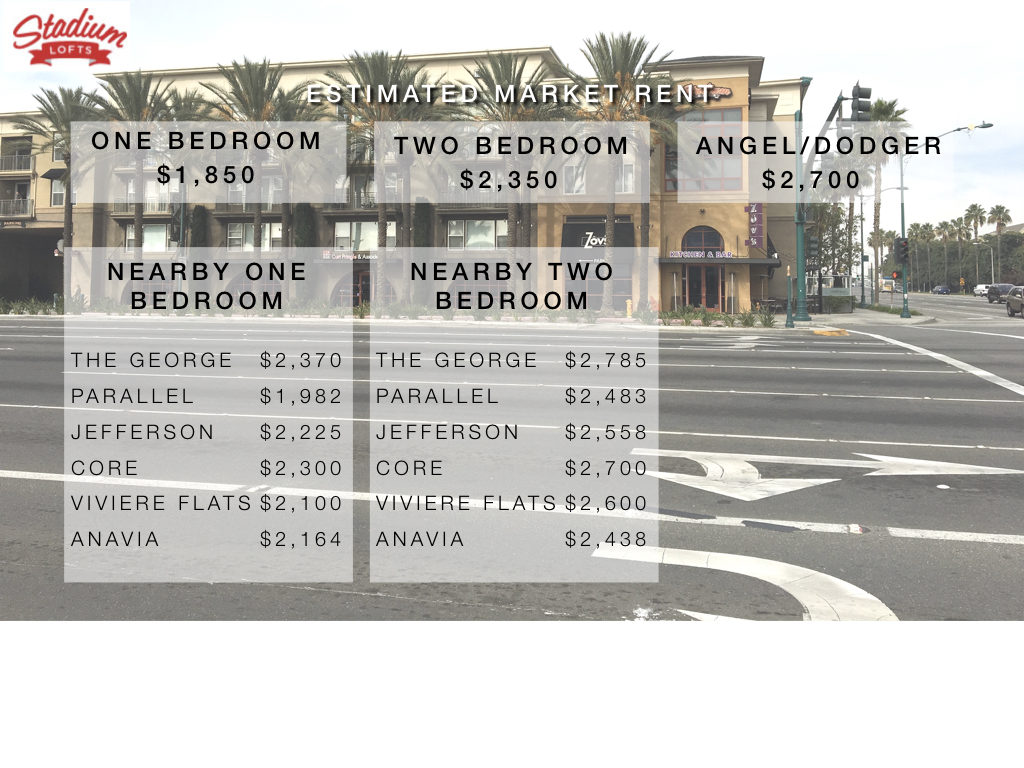 If your current Stadium Lofts unit is being held as a rental, you can obtain a rental report just for your unit here.